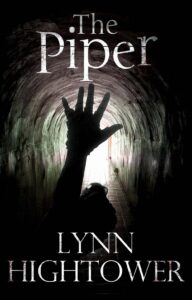 The Piper
"A stand-alone nightmare that will keep you awake till the last page and maybe even afterward." —Kirkus Reviews
"Fast pacing, a strong and sympathetic main character…keep the pages turning in this ghostly thriller." —Booklist
"Horror fans will best appreciate this solid paranormal thriller." —Publishers Weekly
A Barnes & Noble Top 100 Bestselling Nook Book 2021
In this bone-chilling tale of terror from Shamus Award-winning thriller writer Lynn Hightower, a devoted mother must confront the paranormal forces that have cursed her family.
When Olivia James receives a phone call just after midnight, she recognizes her brother's voice. But there's a problem: her brother has been dead for the past nine weeks. Moving back to her old childhood home in Tennessee–the place where her brother has just died–her young daughter Teddy seems troubled, telling her mother that she's being visited by a menacing ghost. When another tragic death occurs and her daughter disappears, Olivia must confront the demonic force that has cursed her family.
An ongoing phenomenon
Phone Calls from the Dead
In the Chatsworth Crash of 12 September 2009, A Metrolink commuter train carrying 225 riders collided with a Union Pacific freight train. 135 people were injured, 25 people died. Charles Peck, 49, died upon impact. Thirty five calls were made from Peck's mobile phone to his family and loved ones – all after he died. When the calls were answered…all that could be heard was static.
In September of 1988, Author Dean Koontz received a phone call – a woman who sounded like his deceased mother warning him to "Please be careful" four times in a row before the line went dead. The woman sounded like his mother, who had been dead for twenty years. Koontz's number was unlisted. Two days later, he was called to his father, Ray's retirement home, to help calm his father down. His father attached him with a knife, and Koontz only just managed to wrestle the knife from his father, only to come close to being shot by police who responded to the call, thinking he was the perpetrator.