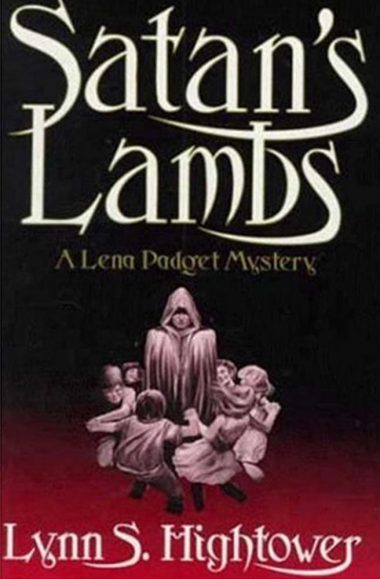 Winner of the 1994 Shamus Award
"Lynn Hightower is a major talent, and Satan's Lambs is a superior thriller – filled with characters I cared about and a riveting storyline that kept me turning pages."—Jonathan Kellerman.
"In a single, terrific instant, we feel the icy sense of violation that terrible crimes bring to our relatively routine, orderly lives…" -The Washington Post
"There's never a dull moment in Satan's Lambs. Good characters and a plot that moves." — Tony Hillerman
More Praise for Satan's Lambs
The drive for this suspense grabber… is supplied by the tough, jumpy, compassionate-to-hurting p.i. Lena Padget…Great talk, heavy action, and, in Lena, a gritty lady with a future." —Kirkus Reviews
"Lena is one of the most fully realized characters I've encountered in detective fiction." —Andrew Vachss
"Tautly plotted, engaging story, enlivened by crisp dialog." —Booklist
Lena Padget was a mild-mannered grad student in a quiet Kentucky town until her sister was brutally murdered, and everything changed. Over the seven years that the killer has been in prison, Lena has honed her anger to a razor's edge, working as a private-eye for women too scared to help themselves. But with her sister's killer out of jail — and high on the twisted beliefs of the religious cult that raised him — Lena is suddenly her own most desperate client.
Lena could give any of the tough chicks in mystery fiction, and not a few of the guys, a run for their money: While she may not carry a gun, she packs a lethal baseball bat. But on this go-round, she'll need every weapon she can muster to avoid becoming another lamb to the slaughter. Winner of the Shamus Award for Best First Private Eye Novel of 1993.
Books in the Lena Padget series
Sign Up for Lynn's Newsletter
Lynn sends occasional emails to update writers and readers on the latest news and events including in-person appearances and workshops.