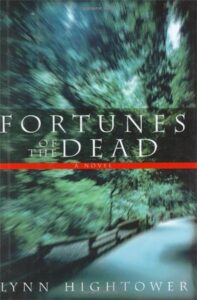 Fortunes of the Dead
Private investigator Lena Padget has seen far too many women and children fall through the cracks of the legal system, and she has made it her life's work to redeem as many of them as she can. She and her lover, homicide detective Joel Mendez, have just moved into their dream cottage, signifying the beginning of a committed relationship. But Lena and Joel are soon torn by the need to balance personal trust with professional commitment when they find themselves working on different ends of the same case.
For two months running, Joel has immersed himself in an investigation full of dead ends: the disappearance of college intern Cheryl Dunkirk. Cheryl's sister, Miranda, has turned to Lena for help. Just as Lena agrees to look into the case, Joel is teamed with Los Angeles ATF Agent Wilson McCoy, whose investigation of the Branch Davidian cult holocaust in Waco, Texas, cuts right into the heart of Joel's case. It will take all three of them—Lena, Joel, and Wilson McCoy—to track down the killer. A killer who has been flying under the radar and threatens to slip away again; whose brutality will make you turn away. A killer who will keep you awake at night, contemplating the struggle for death and redemption.
Praise for Fortunes of the Dead
"Perfect." —Chicago Tribune
"Instantly believable and touching … A class act … Hightower shows what a fine storyteller she is on every page."—Publishers Weekly
"One of Hightower's best works to date." —Midwest Book Review