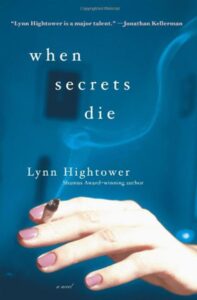 When Secrets Die
"Lynn Hightower is one of the best thriller writers of the new Millennium."—Harriet Klausner.
Lynn Hightower's novels have tackled such diverse subjects as female serial killers and lethal debt collectors. Now, in her most explosive and controversial thriller to date, she exposes the hidden secrets of hospital pathology labs, the darkest mysteries of motherhood, and the most unthinkable crime of all.
Private investigator Lena Padget has been approached by a single mother with a stunning tale to tell. Emma Marsden, still grieving over the death of her infant son from an inexplicable illness, has been dealt another devastating blow. Her pediatrician, Theodore Tundridge, has accused Emma of poisoning her son in a psychotic bid for attention. Emma wants to counter his charges by accusing Tundridge of keeping a shocking chamber of horrors in his pathology lab—all the more frightening because it is entirely legal. Lena agrees to take on Emma's case and uncovers other suspicious deaths under the doctor's care. But when a secretly taped video incriminates Emma in the most intimate of ways—and Emma's teenage daughter disappears—even Lena isn't prepared for where the truth will take her.