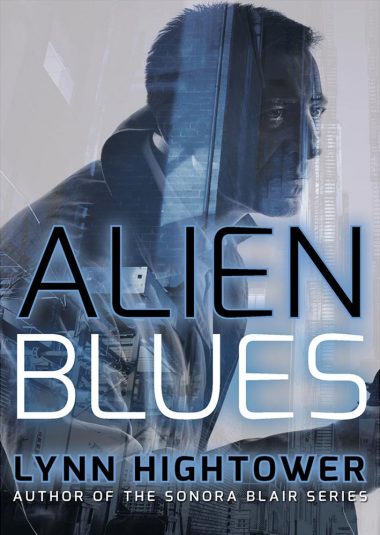 David Silver / Elaki Series
"The crimes are out of The Silence of the Lambs, the cops out of Lethal Weapon, and the grimy future out of Blade Runner. Vivid and convincing." —Lexington Herald-Leader
"Complex … Snappy … Original."—Asimov's Science Fiction
"A gritty SF Procedural … realistic and down-and-dirty." —Locus
"Taut and suspenseful." —Aboriginal Science Fiction
"Her cast of characters is interesting and diverse, the setting credible, and the pacing rapid-fire and gripping." —Science Fiction Chronicle
"Hightower takes elements of cyberpunk and novels about a benevolent alien invasion and combines them with the gritty realism of a police procedural to make stories that are completely her own … and believable future with a believable alien culture … interesting settings, intriguing ideas, fascinating characters and a high level of suspense" —Forty Knox Turret
Life's tough for Detective David Silver. His marriage is crumbling, a serial killer's on the loose, and his new partner looks like a seven-foot stingray and smells like fresh limes. But when a murder case leads to a frightening conspiracy, Silver needs all the help he can get–even from an alien.
Books in the David Silver / Elaki Series
Sign Up for Lynn's Newsletter
Lynn sends occasional emails to update writers and readers on the latest news and events including in-person appearances and workshops.