ON SALE NOW
The Enlightenment Project
"A spooky, suspenseful masterpiece. Super-recommended!"
— LEE CHILD, #1 international bestselling author of the Jack Reacher thrillers.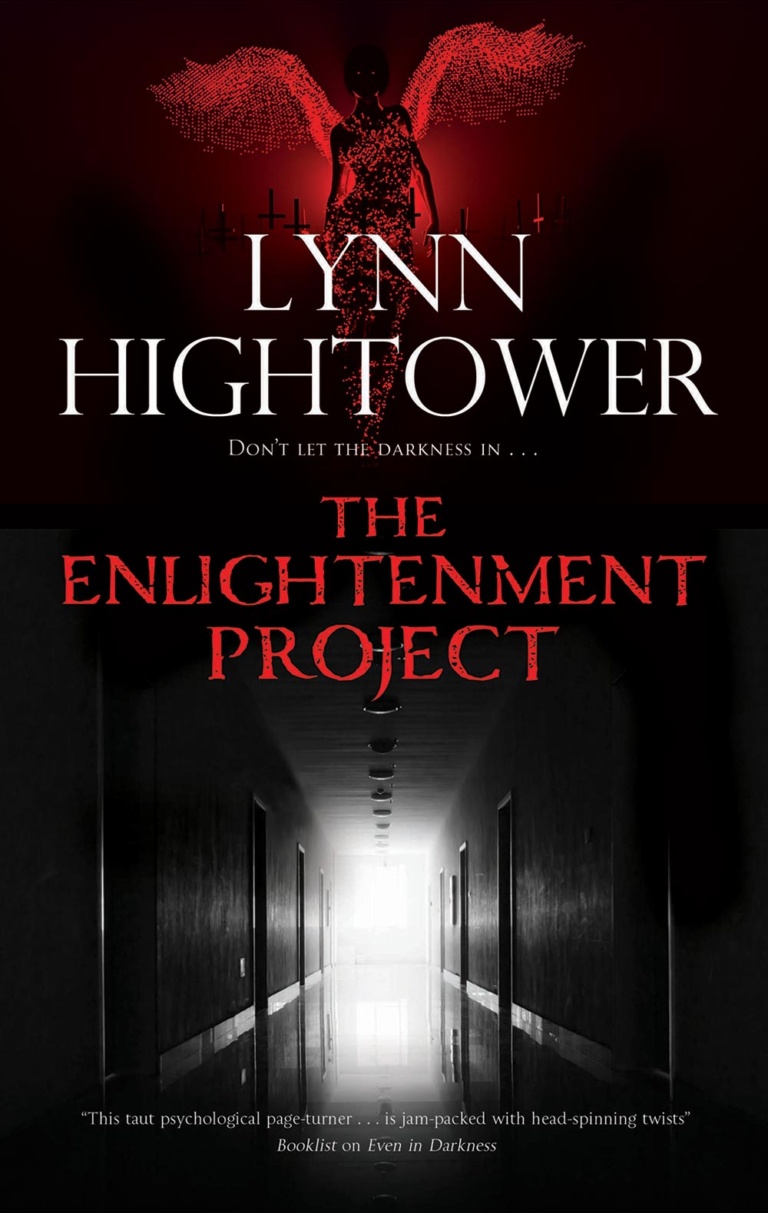 Cutting-edge science meets demonic possession: the long-awaited new supernatural thriller from award-winning author Lynn Hightower.
Have you ever known anyone who survived being possessed? You do now. You've met me.
That night, late in the OR, exhausted after hours on my feet, topped off with a late night emergency surgery . . .I felt the presence. I stopped for a moment, then, wisely, I ignored it. Wisely, I looked away.
It was the small moments, just like this one, that changed a life. When the crossroad comes, you do not recognize it. You do not know it until afterward, looking back. But this is when it began. Again.
Lynn Hightower's books are available in various formats. Click on a book to view more information and order.
Sign Up for Lynn's Newsletter
Lynn sends occasional emails to update writers and readers on the latest news and events including in-person appearances and workshops.